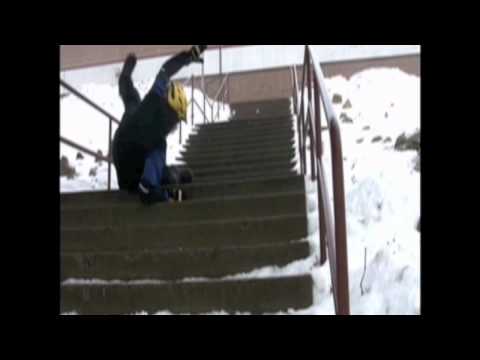 It's Friday – and if you're like me, you're looking for a little something to watch while you're waiting for that next staff meeting.
I never tire of watching Sean Emery fall down on his unicycle. I'm unusually partial to Sean because he works his butt off posting video content – and does a great job optimizing it. But yeah, I also follow him because Sean's a pounce.com client and also a client of another pounce.com client, G. L. Berg Entertainment.
I know. You're howling, "Gratuitous plug!" But this post has a serious social media point – and it's that Sean's the kind of social self promoter that other talent out there should emulate. Why?
Frequent posts
Creatively shot video
Posts aren't gratuitous self promotion. (It's just funny.)
Videos are available in HD
Video entries and optimized, including links to his own page and his agency's page. We'd love to see him on Facebook and tweeting, but hey, we understand he's juggling a lot of stuff.
Because — see — Sean's also a juggler. Get it?
---
Remember the good old days when people just waited patiently to be sent straight to Hell?
---
Interesting. Wish the author would have devoted a little time to the difference between MOZrank and PageRank and so on. But interesting nevertheless.
---